Protect Your Efficient Investment
Tankless water heater accessories from Stiebel Eltron offer protection, ease of maintenance, and can even restore lost performance in certain cases.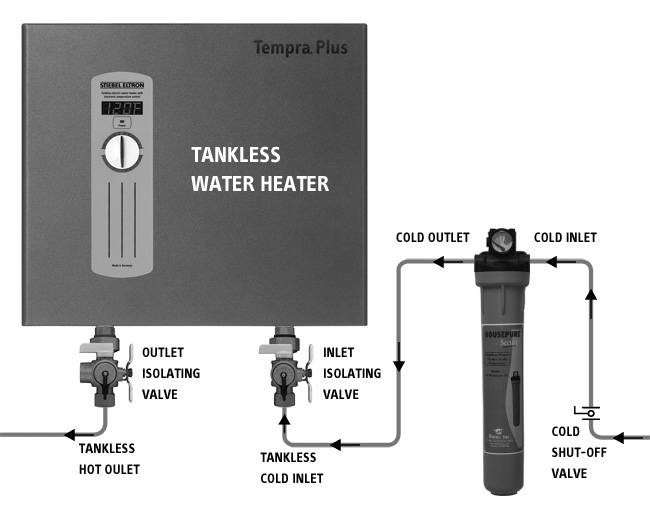 If a tankless water heater has lost performance due to hard water mineral deposits, our Flow-aide tankless descaling kit offers the answer. Featuring a biodegradable descaling solution and submersible pump for easy operation, the Flow-aide descaling kit may also be used as routine preventative maintenance or as part of a complete system with the House Pure® filter.
House Pure® filters offer preventative protection by trapping minerals found in hard water to reduce performance-robbing scale buildup. Siliphos® water treatment food-grade compounds form a thin protective layer to prevent water hardness from scaling on heating elements. For added protection the House Pure® filters sediment down to 5 microns.
Isolating valves make it easy to service a tankless electric water heater and clean the cold water inlet filter screen. Our kit puts all the components needed in an easy-to-install package.