Radiant floor heating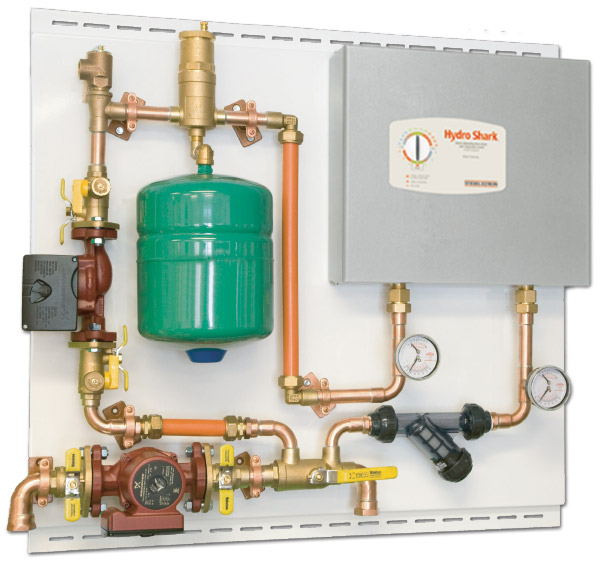 Available through our exclusive distributor Hydro-Smart Wholesale, the Hydro Shark® series of electric modulating micro-boilers are designed specifically for radiant floor applications.
Flex-Pro panels use Hydro Shark® micro-boilers and pair them with premium components to form a system that is complete and ready to go. Everything you need is already mounted to the Flex-Pro panel, which is ready to be mounted to a wall.
Ready to learn more?
If you're interested in learning more about the Hydro Shark® series of micro-boilers and Flex-Pro panels, please contact our exclusive distributor:
Hydro-Smart Wholesale
19974 Iguana St. NW
Nowthen, MN 55330
763.331.3066
info@hydro-smart.com
www.hydro-smartwholesale.com