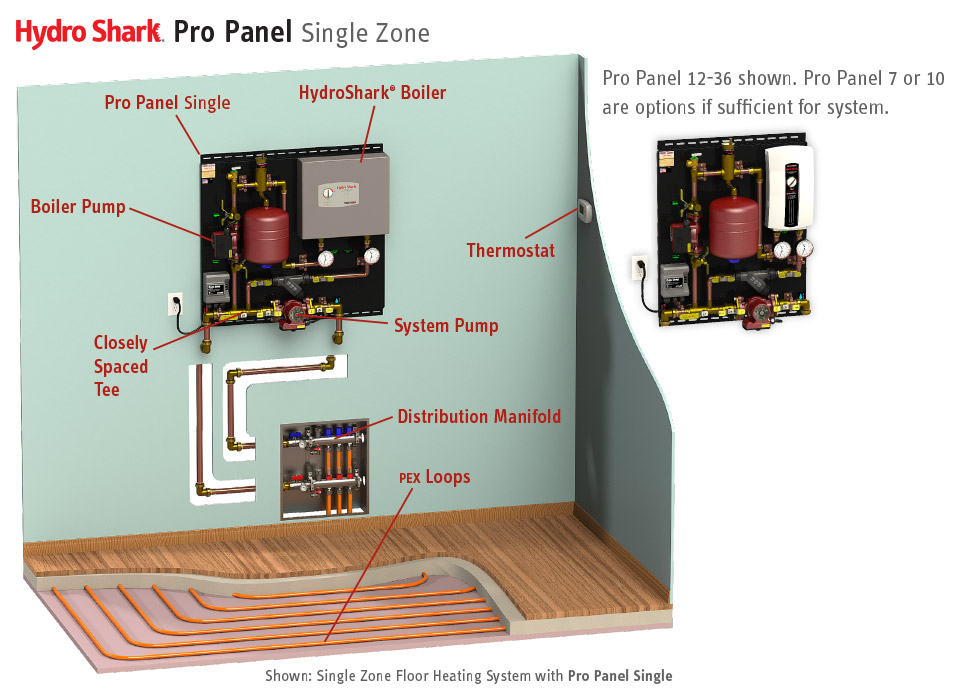 Single Zone System with Pro Panel
When the Thermostat calls for heat, the HydroShark® Boiler fires (if necessary), and the Boiler Pump moves the heated fluid around the primary loop. Heat transfers to the secondary circuit via the Closely Spaced Tee, and is delivered throughout the secondary circuit through the System Pump.
The PEX Loops in the secondary emitter circuit can be adjusted individually with the Distribution Manifold, which should have flow meters and on/off valves for filling, purging, and adjusting flow individually for each PEX Loop.
The Closely Spaced Tee allows the primary boiler loop and the secondary emitter loop (PEX loop) to be hydraulically separated from each other. This allows the flow rates of each circuit to be set independently for optimum performance.