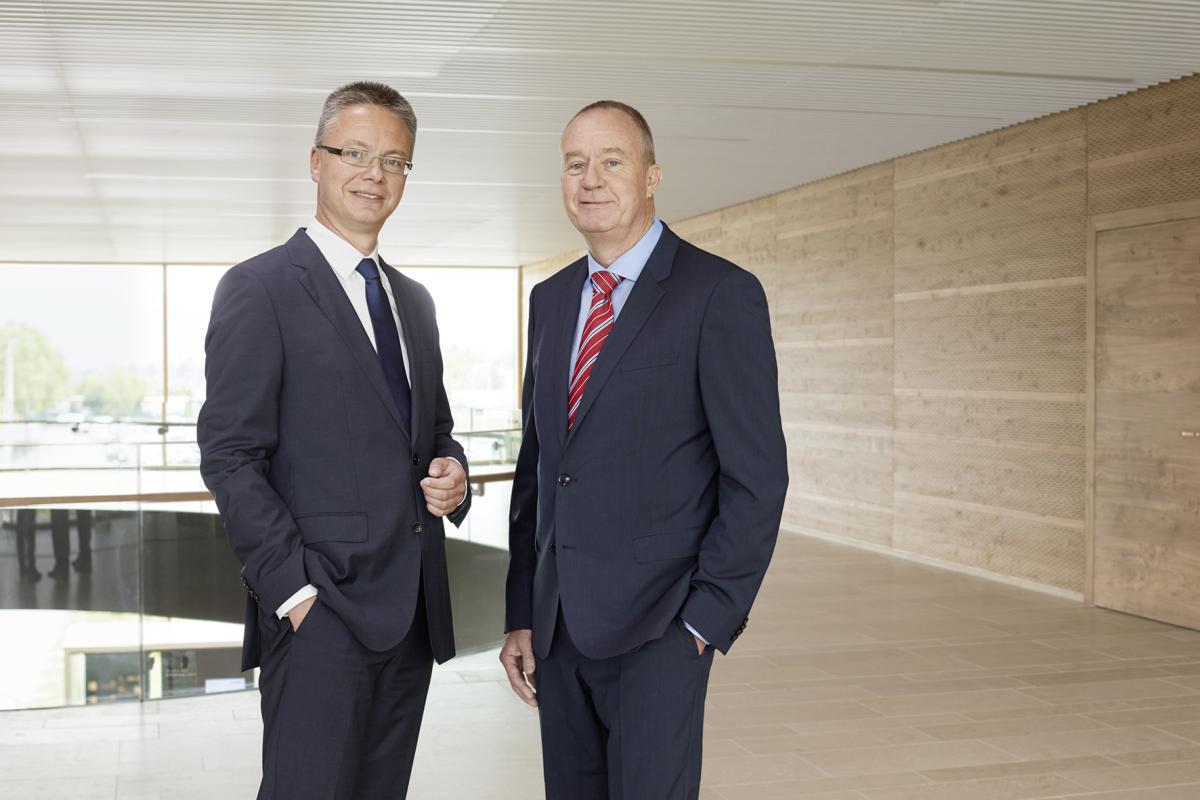 Managing directors Dr Nicholas Matten (right) and Dr Kai Schiefelbein announced that Stiebel Eltron achieved a new record turnover in 2017, exceeding the half-a-billion euro mark for the first time.
Stiebel Eltron reported that the company's turnover in 2017 broke through the 500-million-euro mark for the first time in the company's 93-year history. The parent company is headquartered in Holzminden, Germany with 24 daughter companies throughout the world. Founded in 1924 by Dr Theodor Stiebel, the company is privately held by his sons, Frank & Ulrich Stiebel.
"This is a fantastic success of which we are very proud," said managing director Dr Nicholas Matten. The growth occurred in all business units, including the renewable energy division with heat-pump heating systems and air-conditioning systems, and the water-heating division with instantaneous water heaters, small and floor-standing storage heaters. "What's more, we experienced growth in both our home market in Germany and internationally," said Dr Matten.
---