Whole House Capability, Point of Use Size
DHX Select is a revolutionary electric tankless water heater with capability and technology that changes everything for residents of warm climates like Florida, Texas and southern California. Delivering up to three gallons per minute (3 GPM) in those areas, it can reliably power a bathroom sink, or up to two showers, at the same time – providing you with unmatched water heating versatility in one ultra-compact design.
Exclusive Technology for Maximum Comfort
DHX Select also provides you with exclusive Advanced Flow Control™ invented by Stiebel Eltron in Germany. All tankless water heaters provide unlimited hot water on demand, but unlike other tankless water heaters, the patented technology in Advanced Flow Control™ maintains your desired hot water temperature all the time, every time. There is no cold water "surprise" in a shower with Advanced Flow Control™. No competing unit offers anything like it.
What's more, our new Direct Coil™heating system -- found in DHX Select -- offers many advancements over other units on the market. Chief among them is that the Direct Coil is self-cleaning for superior limescale resistance – minimizing maintenance needs, and therefore enhancing your peace of mind. Other advantages include rapid heat-up and response time, so that life isn't put on hold while you wait for hot water.
Bring Home Superior Reliability & Comfort Today
Like with all Stiebel Eltron units, DHX Select brings you the peace of mind and unmatched reliability of a unit manufactured by the World Leader in its category. Explore the DHX Select today – exclusively at The Home Depot – and see why our German engineering heritage, advanced technology and commitment to your complete satisfaction make our units Simply the Best™.
The Most Advanced Features
DHX Select point-of-use water heater models include both the robust and trouble-free Direct Coil™ heating system and also Advanced Flow Control™. Advanced Flow Control™, patented in Germany, and exclusive to Stiebel Eltron tankless heaters, has been a feature of our whole-house Tempra® Plus models for years. If the unit becomes faces heavy demand, Advanced Flow Control™ automatically maintains consistent temperatures by managing flow.
Advanced Flow Control™ in the DHX Select model means a single water heater can now supply multiple sinks and deliver hot water at the set temperature to each. Whether one sink is being used, two sinks, or in warmer ground water climates a low flow shower, a Direct Coil™ DHX Select will maintain the desired water temperature wherever hot water is needed.
 Advantages that Outperform the competition
Notably, the DHX Select brings you these unique benefits while modulating its electricl use for maximum efficiency. In fact, DHX Select gives you more for the same, because the same 60amp breaker you need to power a smaller 13 kW unit can power this greater kW DHX Select unit – and who wouldn't want more hot water through more fixtures for the same 60 amps?
Digital Backlit Display
DHX Select models are equipped with our largest digital display screen. Desired output temperature is easily set using the dial and display on the cover. These models also have additional features such as a cost savings calculator, real-time capacity monitoring, preset temperature buttons, and for safety, a user-selectable scald guard setting, and front-panel control lock-out setting.
|   | DHX Select |
| --- | --- |
| Provides continuous hot water on demand | |
| Auto-modulation for Electricity Savings | |
| Digital display for accurate temperature setting | |
| Direct Coil™ heating system | |
| Smart microprocessor technology for steady temperature with variable flow | |
| Advanced Flow Control™ - Industry exclusive feature to automatically maintain set temperature even when demand is greater than capacity | |
| Preset temperature memory buttons | |
| Energy monitor showing cost savings | |
| Made in Germany/ Assembled in USA | |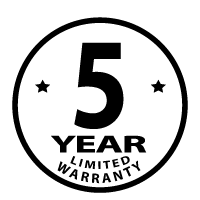 5 years against leakage / 1 year against defects in workmanship & materials. See warranty for details.

Certified to ANSI/UL Std. 499. Conforms to Can/CSA Std. C22.2 No. 64.

Tested and Certified by Water Quality Association against NSF/ANSI 372 for lead free compliance.


Size it right for endless hot water
The powerful DHX 15 Select delivers unmatched performance. While the amount of hot water and its temperature always depends on the ground water temperature in your area, DHX Select is capable of supporting up to two showers simultaneously in warm climates like Florida, Texas and Southern California, and one shower plus one sink in other areas throughout the United States. Contact our award-wining support here for more about how the DHX Select an serve your needs.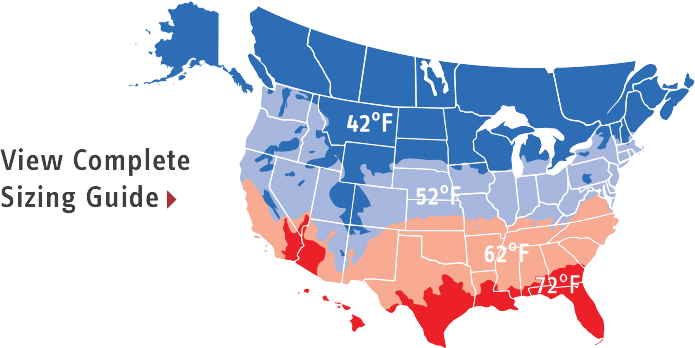 Stiebel Eltron invented electric tankless water heating
almost 100 years ago
, and is still the industry pioneer and world leader, with an engineering and manufacturing tradition of excellence.