Modern design merges comfort and style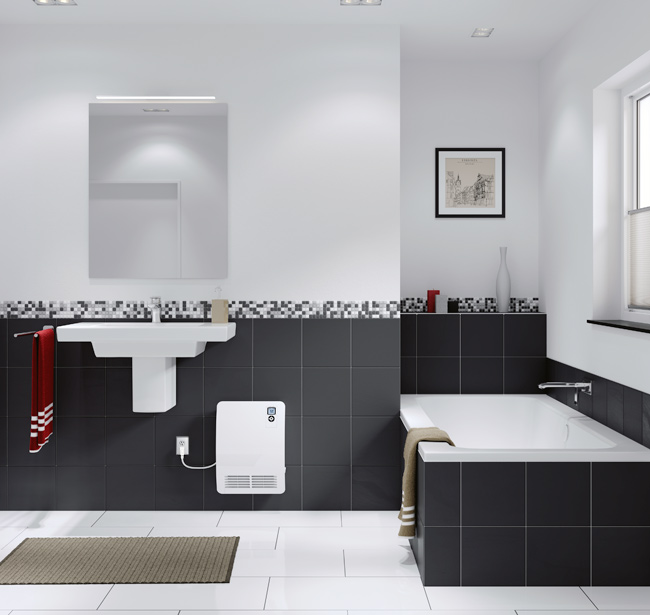 The CK Premium is an elegant surface-mount heater, perfect anywhere quick heat is needed. Designed and made in Germany, this quiet fan heater quickly warms an area or maintains a comfortable temperature. The built-in fan is extremely quiet in normal operation at only 48 dB(A), and has a "silent-mode" with reduced power at only 37 dB(A). The thick aluminum face stays cool to the touch. Perfect for both retrofit and new construction, the European downdraft design heats a space evenly.
Flexible installation options
CK Premium heaters easily replace older flush-mount heaters and are ideal for bathrooms, basements, offices, playrooms, 3-season porches, cabins, campers or RVs, and mobile homes.
Interactive backlit display with full suite of useful features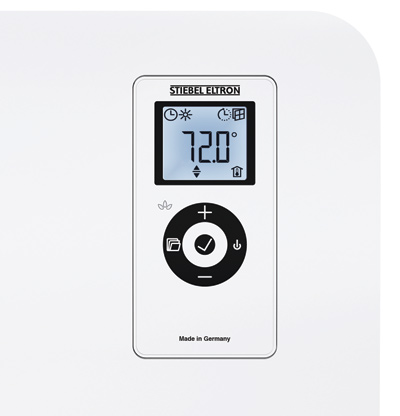 The electronic digital control with illuminated display includes programmable timers, a variable timer for booster heating of up to 120 minutes, open window detection for energy savings, night mode for energy savings, and a child protection mode. A self-learning program in timer mode will pre-heat the room so the desired room temperature is achieved at the programmed time not after.
The CK Premium frost-protection setting will maintain above-freezing temperatures in an appropriately sized space.