Welcome to the Latest Water Heating Technology Revolution from Stiebel Eltron.
DHX Plus showcases two of Stiebel Eltron's engineering accomplishments. The robust and trouble-free Direct Coil™ heating system offers many advancements over traditional copper. Chief among them is that the Direct Coil is self cleaning for superior limescale resistance. Other advantages include fast heat-up and response time, and a low activation flow rate.
The DHX Plus also features Advanced Flow Control™, invented by Stiebel Eltron in Germany and only available in its electric tankless water heaters. All tankless water heaters provide unlimited hot water on demand, but Advanced Flow Control™ offers the luxury of maintaining desired hot water temperature even if demand exceeds capacity, for instance if one too many taps are run at the same time. There is no cold water "surprise" in a shower with Advanced Flow Control™.
Most Advanced Features
DHX Plus point-of-use models include both the robust and trouble-free Direct Coil™ heating system and also Advanced Flow Control™. Advanced Flow Control™, patented in Germany, and exclusive to Stiebel Eltron tankless heaters, has been a feature of our whole-house Tempra® Plus models for years. If the unit becomes overworked with heavy demand, Advanced Flow Control™ automatically maintains consistent temperatures by slightly reducing flow.
Advanced Flow Control™ in the DHX 12-2 Plus and DHX 15-2 Plus models means a single water heater can now supply multiple sinks and deliver hot water at the set temperature to each. Whether one sink is being used, two sinks, or in warmer ground water climates a low flow shower, a Direct Coil™ DHX Plus will maintain the desired water temperature wherever hot water is needed.
The Best Technology
In addition to the extra benefits detailed above, the new DHX Plus models continue the benefits that are a part of the entire Stiebel Eltron electric tankless line. Ideal for both residential and commercial point-of-use applications, the new DHX Plus models heat water endlessly on demand at 99% efficiency. Activation rate for DHX models is a low 0.264 GPM.
No venting is required and the compact European design can be installed with the unit visible. The desired output temperature is easily set using the dial and display on the cover.
Digital Backlit Display
DHX Plus models are equipped with our largest digital display screen. Desired output temperature is easily set using the dial and display on the cover. These models also have additional features such as a cost savings calculator, real-time capacity monitoring, preset temperature buttons, and for safety, a user-selectable scald guard setting, and front-panel control lock-out setting.
|   | DHX Trend | DHX Plus |
| --- | --- | --- |
| Provides continuous hot water on demand | | |
| Saves energy with auto-modulation | | |
| Digital display for accurate temperature setting | | |
| Direct Coil™ heating system | | |
| Smart microprocessor technology for steady temperature with variable flow | | |
| Advanced Flow Control™ - Industry exclusive feature to automatically maintain set temperature even when demand is greater than capacity |   | |
| Preset temperature memory buttons |   | |
| Energy monitor showing cost savings |   | |
| Made in Germany/ Assembled in USA | | |

7 years against leakage / 3 years against defects in workmanship & materials. See warranty for details.

Certified to ANSI/UL Std. 499. Conforms to Can/CSA Std. C22.2 No. 64.

Tested and Certified by Water Quality Association against NSF/ANSI 372 for lead free compliance.


Size it right for endless hot water
The DHX Plus excels at supplying water at a constant temperature, but the amount of hot water and its temperature depends on the incoming cold-water temperature and the size of the DHX model, such as the 12kW or 15kW electric tankless water heater. The correct model size must be chosen by using the DHX Sizing Guide or by calling Stiebel Eltron's friendly support team at 800.582.8423.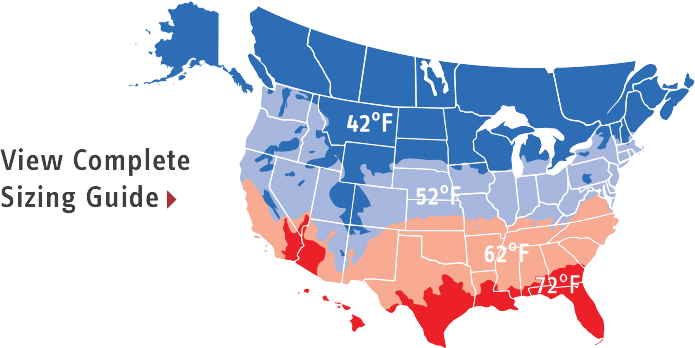 Stiebel Eltron invented electric tankless water heating
almost 100 years ago
, and is still the industry pioneer and world leader, with an engineering and manufacturing tradition of excellence.