Efficient and stylish comfort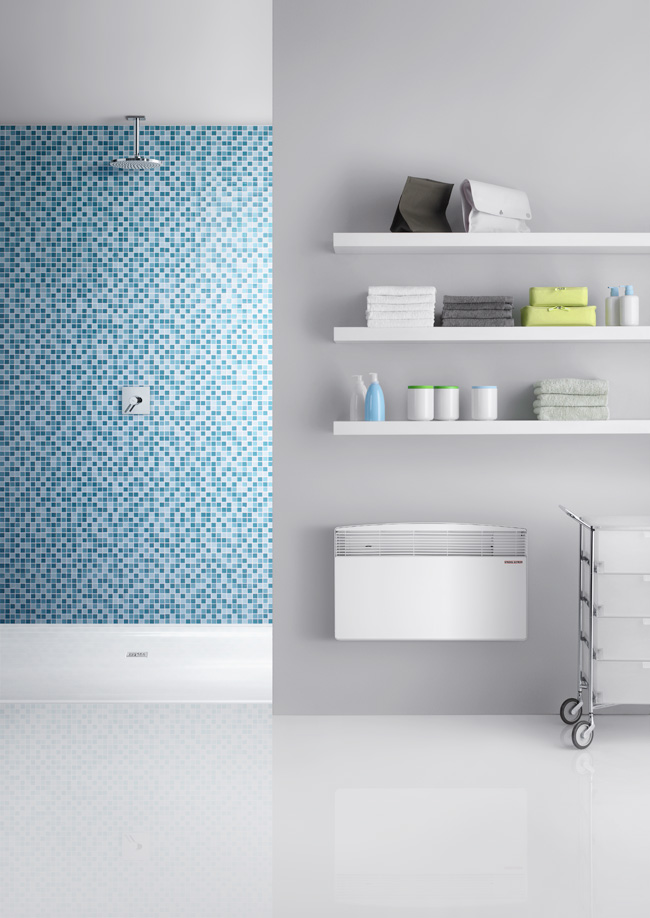 The CNS-E is a modern surface-mounted convection heater with a sleek European slimline design. CNS-E units are an effective, efficient replacement for traditional baseboard heaters, using significantly less room to accomplish the same heating task.
Customizable Comfort Control
With its built-in thermostat, a single CNS-E is perfect as a stand-alone heating system in bathrooms or small rooms. Multiple CNS-E units can be placed strategically in larger spaces and their temperature settings adjusted individually for maximum comfort control. If used to replace an existing heater with a separate wall-mounted thermostat control, CNS-E heaters may be wired to use that control. Overheat protection is built into the unit.
The Solution for Cold Rooms
CNS-E is ideal to add supplemental heat to a room that may not quite get enough heat from a central source. It is an elegant and simple solution to add heat to a room not receiving enough heat from a mini-split retrofit.
Silent, Draft-Free Convection Design
CNS-E heaters work through natural convection, ensuring draft-free operation. Cool room air flows in the bottom of the unit, is warmed by the heating element, and rises silently out the top to heat the room. The CNS-E is designed with a frost protection setting. The lowest thermostat setting will maintain the room above freezing temperatures.
Ideal for:
 Bathrooms
 Bedrooms
 Basements
 Offices
 Playrooms
 3-season porches
 Cabins
 Mobile homes
 Baseboard heater replacement